UglyMugs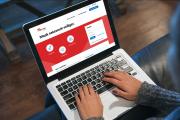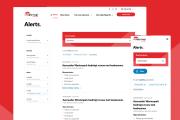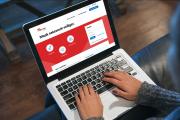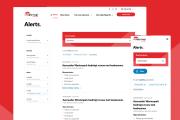 Case description
Ugly Mugs NL (UMNL) is a free online platform for and by sex workers, with the aim of making sex work safer. Research done by Soa Aids Nederland and Proud showed that 97% of sex workers in the Netherlands experience violence. Only 21% of this group reported this violence to the police. Not just out of fear of privacy violation, but also because some sex workers don't have the right papers. Transgender and male sex workers are four times more at risk of violence than female sex workers.

On the platform Ugly Mugs NL, sex workers can share information and warn each other about aggressive and potentially dangerous clients. As a sex worker, you can use the platform to track clients and receive alerts when a dangerous client is active in your area. This way, sex workers can avoid dangerous clients and work more safely. By doing so, the platform also aims to prevent robberies and rapes. Being able to work safely is a precondition for safe sex, negotiating condom use and preventing STDs and HIV. In addition, the platform offers sex workers and organizations an online space to share news and knowledge about health, safety, work and regulations. Puurpxl realised this groundbreaking online platform in support of sexual health in The Netherlands in conjunction with Soa Aids Nederland and LimoenGroen.

Ugly Mugs NL ('Ugly Heads') was developed by Soa Aids Nederland and Proud, the interest group for sex workers, on behalf of the Ministry of Justice and Security. Before the launch of Ugly Mugs NL sex workers did warn each other, but via personal apps and not centrally.

Ugly Mugs NL is set up after the British example National Ugly Mugs (NUM). NUM was launched over ten years ago and currently has a growing number of 20,000 sex workers in the UK that have access to their alerts. The platform has 7,000 individual members and about three reports are made each day. Research shows that 90% of British members feel safer because of the platform and that 40% have avoided a dangerous client because of a report on the platform.

Case goals and results
The main goal of Ugly Mugs NL is to make sex work safer. This means making sure sex workers can work safely by helping them to report a crime, informing them of dangerous clients and helping them to find the right help and care. Ugly Mugs NL also aims to lower the threshold for sex workers for reporting to the police.

The website helps to meet this goal in several ways. If sex workers have been confronted with violence, they can report it through a form on the website. A specially appointed team then converts the submission into an anonymized alert on the website, which also triggers a notification send by SMS and/or email to all sex workers registered with Ugly Mugs informing them about the alert of a dangerous client in their area.

Besides alerting sex workers of the dangerous client, the Ugly Mugs team will also anonymously share the information in the report with the police if they have the permission of the sex worker, or help them report the incident. This way, the perpetrator can be traced, arrested and sentenced.

Secondly, sex workers can check if a colleague has already reported a new client at Ugly Mugs NL. If so, they can decide not to meet the client and avoid violence.

The website was launched in April 2022 so it's too early to tell how this is working out. Early data looks promising. Since April there are 330 registrations, 150 validated members, 35 reports of violence and 30 warnings published.
Challenges
Getting approval by the Dutch Data Protection Authority (Autoriteit Persoonsgegevens)
As Ugly Mugs is a database with personal data of dangerous individuals it took almost 2 years to get an approval from the Dutch Data Protection Authority (Autoriteit Persoonsgegevens - AP). Considering the sensitivity of the matter a special protocol had to be written on what measures have been implemented in the organization and in the website to handle this personal data in a safe and secure way. As a result of the protocol more measurements were implemented to meet the approval requirements of the AP such as:

Login with two factor authentication for all users including sex workers
An authorization matrix to describe and implement different editing rights for the different roles with the Ugly Mugs organization
A 'real-time' audit log overview for the site administrator what logs a comprehensive list of user actions which includes login from anyone with a privileged role (ie, anyone who is not just a sex worker), new user registrations, access to the webform submission overviews (inc download) to who has accessed the webform submissions (incl edit form).

In February 2022 we got final approval from the AP and went live two months later in April 2022.

Notifications via Spryng SMS Gateway API
Sex workers are notified of alerts by email and/or SMS. As Spryng is the preferred partner of Soa Aids Nederland for all kinds of notifications they send out, we als had to implement sending SMS through the Spryng API. We had to link SMS to the sex workers customer journey.

Community contributions
No community contributions were submitted during this project.
Date when website went live
1 year 7 months ago